1. Stand at the marker made by Joseph Nicollet during the Nicollet Expedition that overlooks the majestic Winnewissa Falls along the ¾ mile trail at the Pipestone National Monument.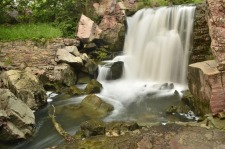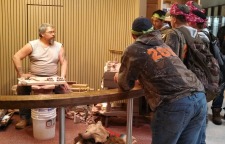 2. Watch Cultural Demonstrations of pipestone being carved into pipes and crafts by Native Americans at the Pipestone Indian Shrine located inside the Pipestone National Monument Visitor Center.
3. Enjoy a walk in the historic district of Pipestone built from local Sioux quartzite. Popular photo sights for tourists along the route are the gargoyles carved in sandstone placed in the Moore building.
Pick up a free "If Walls Could Talk" historic walking tour guide book at the Pipestone County Museum or the Pipestone Area Chamber of Commerce.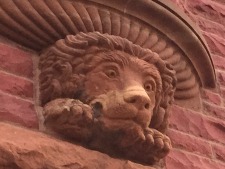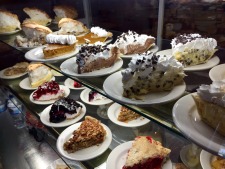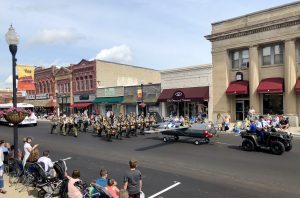 6. Attend Pipestone's Annual Water Tower Festival surrounding the last Saturday in June. Live music, delicious food, kids' activities, arts & crafts fair, car show, and a huge parade! Go to June on the Community Events Calendar for detailed information.
7. Walk the 2.5 mile loop at Split Rock Creek State Park, less than 10 minutes south of Pipestone on MN Hwy 23. Hike from the campground, across Prairie Hill, along the wooded shores of Split Rock Creek Lake, and then across the Split Rock Creek Dam before looping back.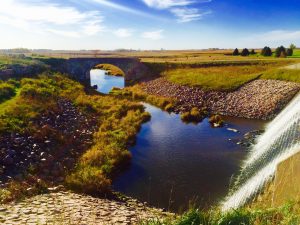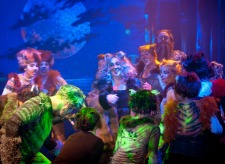 9. Pedal the Prairie! Escape to the countryside and enjoy the serene sights and sounds of nature on the Casey Jones State Trail. This 10-mile round-trip paved trail is great for running, walking, and biking. In the winter the trail is groomed and excellent for snowmobilers. Bike rentals, including tandem bikes, are available during summer at the Ewert Recreation Center in downtown Pipestone. The Casey Jones State Trail was the first ever authorized State Trail in the State of Minnesota.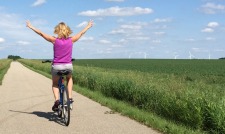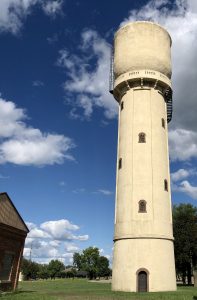 10. Rest at Water Tower Park just off US 75 & MN 23. The Pipestone Water Tower is unique in that it is one of only two water towers in the United States known to have been designed by architect L.P. Wolfe; its sister, the Brainerd Water Tower, is located in Brainerd, Minnesota. It was built to replace an aged steel standpipe tower built in the late 1880s. Construction on the structure was commenced by the Campbell Construction Company in 1920 for $24,610. Water service from the tower began on October 26, 1921 and continued until it was replaced by a larger tower in 1976. A restoration of the tower was undertaken in 1990, along with the construction of a wayside rest area.