1. Stand at the marker made by Joseph Nicollet during the Nicollet Expedition that overlooks the majestic Winnewissa Falls along the ¾ mile trail at the Pipestone National Monument.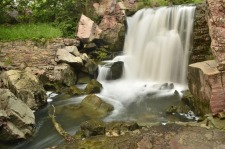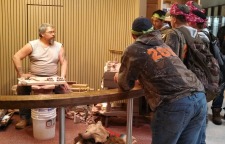 2. Watch Cultural Demonstrations of pipestone being carved into pipes and crafts by Native Americans at the Pipestone Indian Shrine located inside the Pipestone National Monument Visitor Center.
3. Enjoy a walk in the historic district of Pipestone built from local Sioux quartzite. Popular photo sights for tourists along the route are the gargoyles carved in sandstone placed in the Moore building.
Pick up a free "If Walls Could Talk" historic walking tour guide book at the Pipestone County Historical Society or the Pipestone Area Chamber of Commerce.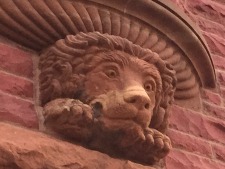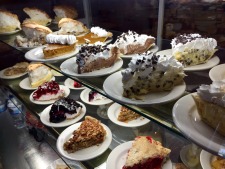 4. Shop and Dine in Pipestone's specialty boutiques, antique shops, and restaurants that set us apart from other cities and towns across the nation.
5. Take a picture in front of the largest pipe in the world at the Keeper's Gift Shop & Gallery.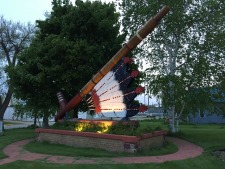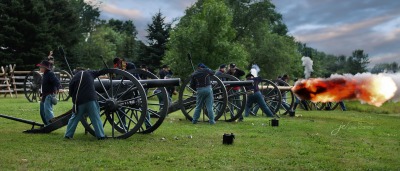 6. Visit Pipestone Civil War Days - an opportunity to learn through living history: Scheduled activities for the weekend include both Infantry and Artillery maneuvers, an authentic re-enactment of a Civil War battle and numerous demonstrations of historic life. The military camps are open to the public and you are invited to walk through the camps and share the 1860's with them. Held every other even numbered year. Next Event: Saturday and Sunday, August 15-16, 2020. Click on "Civil War Days" tab near the top right hand corner of the page for detailed information.
7. Stroll down Main Street and meander through alleyways, while a costumed guide spins tales of some bizarre and unusual local tales on a Pipestone Ghost Walk.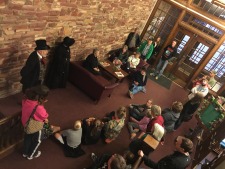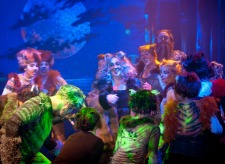 8. Catch a show at the Pipestone Performing Arts Center. During your stay, check the Pipestone Performing Arts Center's calendar of events for scheduled shows and concerts.
9. Pedal the Prairie! Escape to the countryside and enjoy the serene sights and sounds of nature on the Casey Jones State Trail. This 10-mile round-trip paved trail is great for running, walking, and biking. In the winter the trail is groomed and excellent for snowmobilers. Bike rentals, including tandem bikes, are available during summer at the Ewert Recreation Center in downtown Pipestone. The Casey Jones State Trail was the first ever authorized State Trail in the State of Minnesota.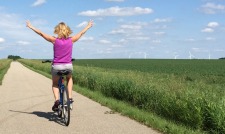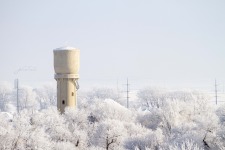 10. Rest at Water Tower Park home of the distinctive concrete water tower. The 132-foot structure, designed by L.P. Wolff of St Paul, is one of only two in existence.