Spring & Fall City-Wide Rummage Sales
Pipestone City-Wide Rummage Sales are held annually the weekend (Thurs - Sat) before Mother's Day Weekend and the weekend before Labor Day Weekend. In 2023, those dates are May 4-6, 2023 and August 24-26, 2023. Please contact the Pipestone County Star & Free Star at 507-825-3333 for advertising information.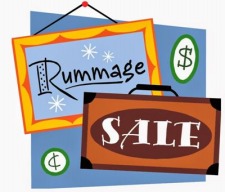 2023 Chamber Car Cruise-Ins
Sat., July 29; Thurs. Aug. 24, & Thurs. Sept. 7
Enjoy music and relaxation as you stroll amongst classic cars! Pipestone's Chamber Car Cruise-Ins feature show cars and hobby vehicles from local and regional enthusiasts. The events are FREE for everyone! The first 50 registered vehicles receive a FREE Chamber Car Cruise-In Dash Plate. Food is available for purchase. Prize drawings are held throughout the events for all registered vehicles!
During the Water Tower Festival, the Pipestone Cruizers Car Show is held next to the Pipestone County Courthouse on Saturday, June 24 from 10:00 am to 3:00 pm (Registration is at 9:00 am; Awards at 2:00 pm). There is a $15 fee to register. The first 100 registered vehicles receive a FREE Car Show Dash Plate. Awards! Prizes! Prize Drawings!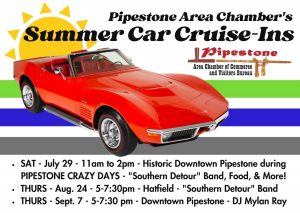 2023 Water Tower Festival
Friday through Sunday, June 23-25, 2023
Annually, Pipestone celebrates the Water Tower Festival surrounding the last Saturday in June. Residents and visitors turn out en masse for this favorite community get together! The festival commemorates the restoration of the city's historic concrete water tower as a community landmark. The festival kicks off with a city-wide Water Tower Festival Medallion Hunt on Monday, June 19, 2023 where the lucky winner receives bragging rights, the carved pipestone medallion, and a prize! Other festival events include an awesome parade, kids' activities, live music, entertainment, street dance, community dinners, musical theater performance "Disney's Descendants" at the Pipestone Performing Arts Center, kids' inflatables, huge car show, arts & crafts fair, delicious foods, community church service, and class/family reunions! No Festival entrance fee and most individual events are FREE to attend. (2023 Parade Theme:  To Be Announced). Click HERE for Current Schedule.
Future Water Tower Festival Parade Dates:
2023:  Saturday, June 24
2024:  Saturday, June 29
2025:  Saturday, June 28
2026:  Saturday, June 27
2027:  Saturday, June 26
2028:  Saturday, June 24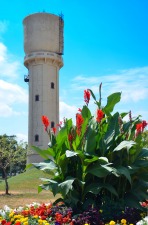 2023 Pipestone Crazy Days
Thursday through Saturday, July 27-29, 2023
Shop 'til you drop while enjoying CrAzY shopping deals at local businesses all around town, a vendor fair, scavenger hunt for prizes, and more! Click HERE for Current Schedule.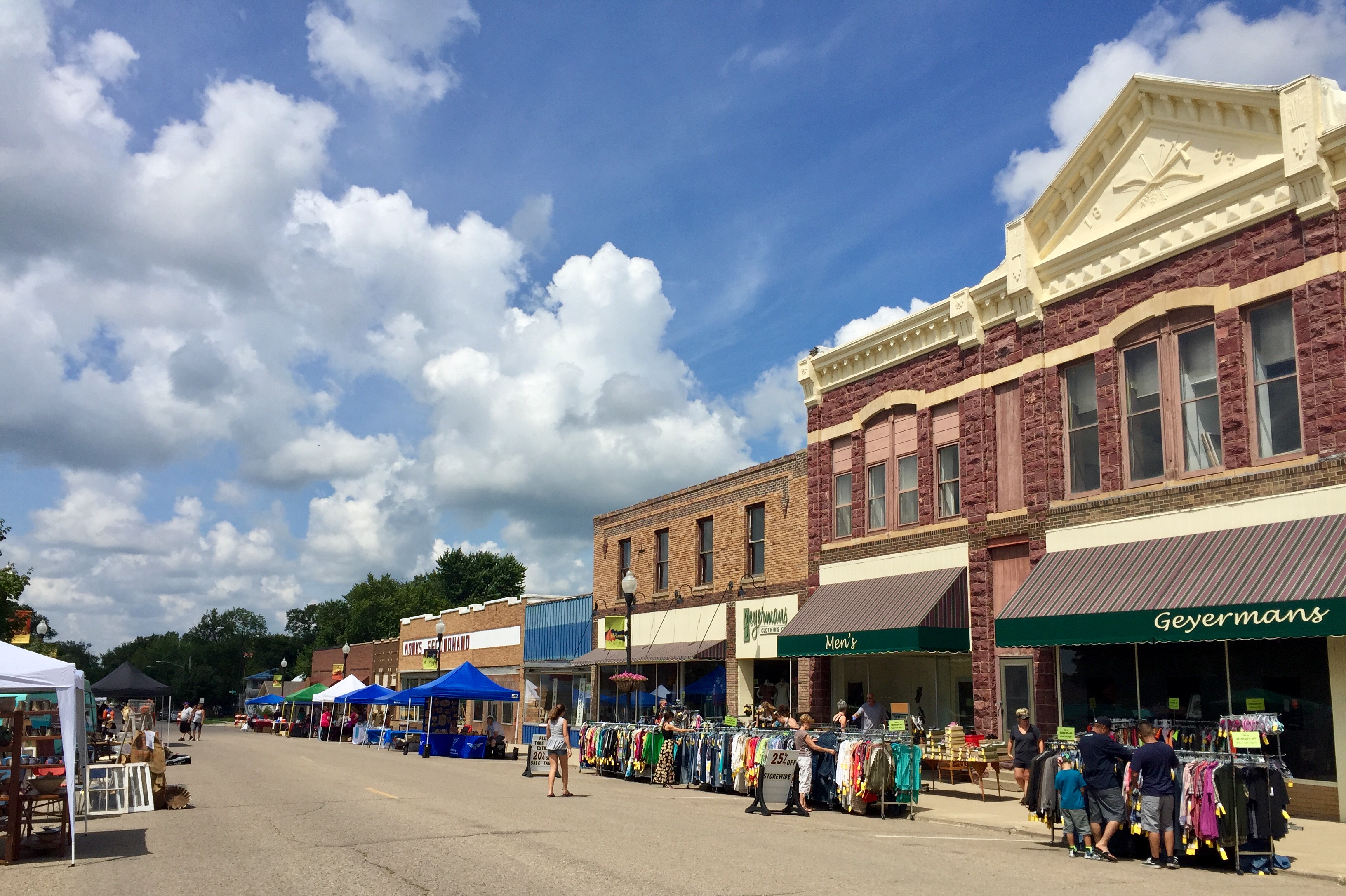 2023 Pipestone County Fair
Wednesday through Saturday, August 2-5, 2023
Our old-fashioned county fair is annually a top event in the region! Bring your kids to the Children's Barn to see and pet baby farm animals!  Watch piglets being born! Enjoy Grandstand Entertainment including live music, NPTA Truck & Tractor Pull, and more! Bring your appetite for Steak Night, Pork Chop Night, BBQ Ribs Night, the famous Dar's Pizza Night, and local food stands including the Jaycees Dugout for adult beverages!  4-H, FFA, and open class exhibitors share various exhibits including livestock, arts & crafts, photography, produce, and flowers with the public.  The youngest residents and young at heart can't wait for the Midway featuring rides for all ages, carnival games, and classic fair food! Plus, lots of daily fun from magicians to music to face painting to bingo and more! And, don't forget the Annual Pipsestone Area Chamber's Youth Ribbon Auction and Ranch Rodeo on the final day of the fair. Family Fun for EVERYONE! FREE Admission to the Pipestone County Fair. Midway rides and games and some Grandstand events have individual fees.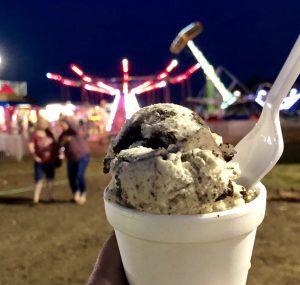 6th Annual Kids' Fishing Derby & Movie at The Pond and Community Meal
Mid-August 2023 (Held in the evening - 2023 Date To Be Announced)
One of our most popular community-wide end-of-summer celebrations will be back again in 2023. Kids ages 15 and under dip their lines in the ol' Quarry Pond while competing for trophies and prizes given for First Fish Caught, Shortest Fish, Longest Fish, Lightest Fish, and Heaviest Fish. Plus, door prizes too! Exact start time and details to come, however the fishing derby will be held in the early evening followed by a movie at dusk. Prior to the fishing derby, everyone is invited to come share a FREE community meal at the beautiful Hiawatha Pageant Park!
Hosted and Sponsored by the Pipestone Area Chamber of Commerce, Pipestone Kiwanis Club, & City of Pipestone with the assistance and sponsorship of many community sponsors.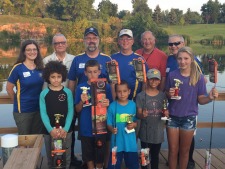 9th Annual Downtown Trunk or Treat
Tuesday, October 31, 2023, 4:30 pm - 6:00 pm (on Main Street)
The Pipestone Area Chamber of Commerce invites you to Historic Downtown Pipestone for the FREE 9th Annual Trunk or Treat & Downtown Candy Walk on Thursday, October 31st, from 4:30 pm to 6:00 pm. With 800-1,000 kids plus their families and other residents attending annually, this community celebration for our area's youth is truly a Pipestone Area favorite! Three blocks of Main Street in our Historic Downtown are closed to traffic to allow for safe, family-friendly fun, candy, and music!  If you are a local business, church, club, school, team, or non-profit organization that would like to participate by decorating a trunk, please contact the Chamber at 825-3316 as pre-registration is required.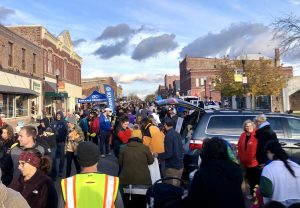 8th Annual Shop Pipestone on Small Business Saturday
Saturday, November 25, 2023
Make a BIG impact in your local community on Small Business Saturday! Support Local. Win Prizes!
Holiday Vendor Fair & Shop Small Welcome Center at the Legion from 9 am - 2 pm. Complimentary Coffee & Donuts while supplies last. Contact the Chamber to register at 507-825-3316.

4th Annual Lights at The Lodge
Saturday, November 25, 2023 through January 1, 2024
Experience the beauty of winter at the Hiawatha Pageant Park nightly! Drive or walk through viewing of lighted Christmas trees will be available nightly, November 25th, 2023 through January 1, 2024 after the opening Lighting and Luminaria Walk on November 25th. A number of Holiday Photo Op stations are available throughout the Park.
This event is organized by the City of Pipestone's Hiawatha Pageant Park Commission and made possible by all of our community members who adopt the trees.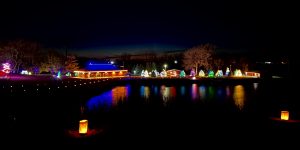 Santa Claus Comes to Town & Santa's Workshop!
Saturday, December 2, 2023
Even Santa thinks Pipestone is America's #CoolestSmallTown!
Join Us for this FUN, FREE event for the whole family. Santa arrives on Saturday, December 2, 2023! Meet Santa, drop off your Letter, take a photo with the Big Guy, and enjoy several Make-and-Take activities for kids. The event sponsored by the Pipestone Area Chamber of Commerce and Pipestone County 4-H Ambassadors.