POSTPONED: 2020 City-Wide Rummage Sales
Originally scheduled for Friday & Saturday, May 1-2, 2020, but POSTPONED DUE TO COVID-19. NEW DATE TBD.
Pipestone City-Wide Rummage Sales will NOT be Friday and Saturday, May 1-2. Rummage Sale Listings will be available at several locations including gas stations, restaurants, Chamber parking lot, and on the community calendar at PipestoneMinnesota.com. To be included in the Rummage Sale Listing and Chamber's promotional package, please contact at the Chamber at 825-3316.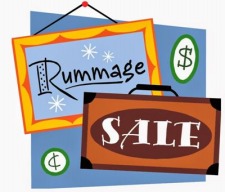 2020 Summer Car Cruizin' Events
Summer Car Cruizin' Nights are on again for 2020. Classic cars, gorgeous architecture, music, food, and prizes!
2020 Car Cruizin Events:
Thursday, May 28 (Downtown)
Saturday, June 27 - Pipestone Cruizers' Water Tower Festival Car Show (see details below)
Thursday, July 2 (Downtown)
Thursday, August 6 (Fairgrounds)
Thursday, September 3 (Downtown)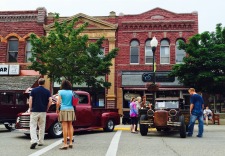 Classic cars will begin cruizin' in at 5 PM, and we will Cruize The Square at approximately 7:30 PM. Bring your car, truck, or motorcycle to these free events. The first 50 drivers will receive dash plates for their vehicle.
Additionally, Pipestone Cruizers will be hosting the annual Water Tower Festival Car Show on the west side of the Courthouse during Water Tower Festival on Saturday, June 27, 2020 from 10 AM - 3 PM. ($10 registration begins at 9 am). Awards will be given at 2 pm.
2020 Water Tower Festival
Thursday - Saturday, June 25-28, 2020
In 2020 we will be celebrating the 31st Annual Water Tower Festival. Residents and visitors turn out en masse for the community's annual Water Tower Festival. The festival commemorates the restoration of the city's old concrete water tower as a community landmark.
2020 Theme: (to be announced)
Thursday Night: Kids' Night Pedal Pull & Junior Ambassador Contest
Friday Night: Community Feed, Bean Bags, & Street Dance
Saturday: Arts & Crafts Fair and Food Vendors (9am - 3pm), Parade (10am), Car Show (10am - 3pm, Registration at 9am), and much more to come!
See the Community Events Calendar for more information.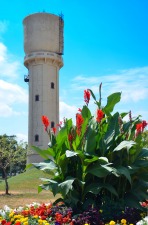 Pipestone Civil War Days
August 15 & 16, 2020
Pipestone Civil War Days brings the Civil War to life for visitors of all ages. Approximately 300 living history re-enactors from throughout the upper Midwest portray soldiers and civilians, north and south, in camp, drill, daily life and lively battles and skirmishes. There are a number of exciting activities being planned: daily battles, Abe Lincoln, Fashion Revue, Civil War Gun display, Cannon demonstrations, children's activities, camp tours, medicine man, and of course the Grand Ball. This biennial event is held at the Pageant Grounds on N Hiawatha Avenue.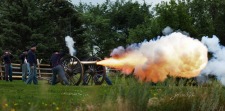 4th Annual Kids' Fishing Derby & Movie at The Pond
August 24, 2020
We're bringing this end-of-summer celebration back again in 2020. Over 80 kids ages 15 and under dipped their lines in the ol' quarry pond while competing for trophies and prizes given for first fish caught, shortest fish, lightest fish, heaviest fish, and longest fish. Exact start time and details to come, however the fishing derby will be held in the early evening followed by a movie at dusk.
Hosted by Pipestone Kiwanis Club, Pipestone Area Chamber of Commerce, & City of Pipestone with the assistance of many community sponsors.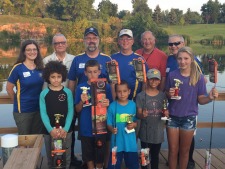 7th Annual Pipestone Paranormal Weekend
Friday & Saturday in mid-October, 2020 (Date yet to be announced)
Explore the Paranormal and discover history during this unique and fun event in mid-October. Activities range from Cemetery Tours to Ghost Hunts and Psychic Gallery Readings.
6th Annual Downtown Candy Walk & Trunk or Treat
Late October 2020
The Pipestone Area Chamber of Commerce invites you to join us for our FREE 6th Annual Trunk or Treat and Downtown Candy Walk. This event will happen late afternoon, and more details will come in October.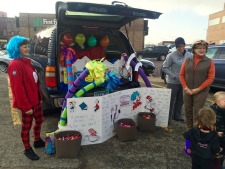 Santa Claus Comes to Town & Santa's Workshop!
Saturday, December 5, 2020
Even Santa thinks Pipestone is America's #CoolestSmallTown!
Join Us for this FUN, FREE event for the whole family. Santa arrives via firetruck (courtesy of the Pipestone Fire Department) at 10:00 am at the Santa Shed on the corner of Main Street and Hiawatha Avenue. Follow Santa into Ewert Community Recreation Center at 10 am until 12 noon for lots of holiday activities: photos, candy canes, and visits with Santa; and several "Make It and Take It" craft stations with 4-H. Event sponsored by the Pipestone Area Chamber of Commerce and 4-H Ambassadors.